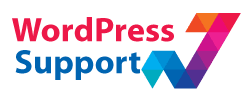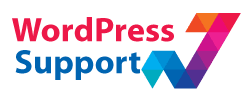 WordPress Website
Help & Maintenance
Get help with your WordPress problems from initial setup through to plugins. updates, content management, and customised developments.
WordPress Website
Help & Maintenance
Get help with your WordPress problems from initial setup through to plugins. updates, content management, and customised developments.
WordPress Problem Solving
Over 20 years IT support & trouble shooting experience. No job or request is too big or too small for our WordPress experts
WordPress Updates
We help you with WordPress updates and modifications, while ensuring modifications and changes are not lost.
Template Problems
Help fixing premium, free templates, and/or theme issues causing WordPress or Mobile view to display incorrectly.
Plugin Updates
Help fixing and troubleshooting plugin update errors and plugin or theme conflicts, while not losing website data.
WooCommerce
Expert help in setting up an eCommerce Shop, converting stock from another cart, and fixing ongoing problems.
Fix Hacked Website
We Specialise in WordPress security, hack cleanup and malware removal. Get a hacked WordPress site resolved within hours.
Spam Order Attack - WooCommerce
We stop spam order fraud. If you have WordPress and/or WooCommerce shopping cart issues, we can usually resolve it same day.
One Off WordPress Support
If your website goes down for any reason, our team will quickly bring it back online.
One Off Support
Hourly AUD
$99/hr
WordPress Fixes and Problem Solving
(with half hour increments)
Emergency assistance
Enhance website performance
Custom work with expert developers
WordPress and plugin updates
Malware security scan & malware removal
wooCommerce assistance
Subscribe to
WordPress Maintenance Plan
Can't afford a dedicated website maintenance person?
Our Monthly Maintenance Plan provides you with assistance when you need it at a fixed price. We work directly with you to to resolve your WordPress and eCommerce problems. Unlimited support for a small monthly fee.
Ongoing WordPress Support
WordPress Maintenance Plan
Monthly AUD
$139/mo
Monthly Website Maintenance and Management
(with minimum six-month subscription, paid monthly)
Unlimited Website Support and Website Maintenance Plan Includes:
Content Management Assistance
SEO Management
Emergency Website Assistance
WordPress and Plugin Help
WordPress Theme Updates
WooCommerce Assistance
Daily Offsite Database and Security Backups
Weekly malware and security scan & removal
Free 12-month Dedicated Hosting
(Minimum 6-month subscription, paid monthly)
Our Maintenance Services Including
Fix WordPress Problems, including updating from an older platform and website migration
Over time, every website develops coding errors. Our WordPress Technical Support & Development team knows WordPress inside out. We can quickly identify and fix any WordPress issue and get your website back online within the shortest possible time.
Adding New WordPress Features
If you need a new feature, plugin, or themed template, we can help you. Simply give us the details and our WordPress team will implement it for you.
Optimising WordPress for Better Performance
Having a fast website is essential if you want to provide your visitors with a great user experience, and to rank well in the search engines. We can assess your website, identify problems, and fix them.
WordPress Plugin and Theme Support
Broken themes, or plugins, can lead to your website not loading correctly, or causing the WordPress site to go down. Our WordPress support team will fix the problem for you.
WordPress Security
We can improve your website security, including SSL certificate, WordPress User Access Permission, and more, to minimise hacking or malware infections.
WordPress Backup
Includes regular backups to our secure servers, ensuring your website can be quickly recovered with least amount of damage.
WooCommerce Support
Our experienced developers will help you improve your WooCommerce website and online store, create/edit products, install/update plugins, and optimise your SEO.
Uptime Monitoring Service
We monitor your site's availability 24/7 and notify you immediately if your website goes down or is inaccessible. Our support team will investigate the problem and ensure minimal downtime.
Full Website Management and Hosting Plan
Server Hosting · WordPress & Plugin · Shopping Cart · Website Performance
Subscribing to our Hosting and Website Management Plan takes the pressure off you and you can relax knowing that help is there when you need it. Full ongoing support and maintenance when you need it. If you have a problem, call us and we fix it. It's like having your very own maintenance team on site, at a fraction of the cost.

Our Full Website Hosting & Support Services
We fix problems with your WordPress and other website templates and systems
Help with plugins and the setup, updating, customisation, and design changes to your website
Help optimising large files, images, videos, etc.
Test and improve your website security, speed, and Google Quality Score
Resolve hacking and intrusion problems
Provide personal training and backup, so you can easily manage and fix problems as they arise
Our Full WordPress Support Services
Our support covers all problems, from setup, updates, design features, customisation, backup, and management
of your WordPress and WooCommerce websites.
WordPress Website Migration
WordPress migration may seem like a rather straightforward process, but often you end up with lots of issues as you finish. Whether you migrate to a new hosting, a new domain name or to a HTTPS address, there will be problems you have to tackle. We can help to minimise the website downtime, and ensure all the data and emails have been backup.
WordPress Website Recovery
Just like a hard drive, your website can crash and become lost and you may lose all the files and code. Recovering and getting your business back on track after a crash can be a long and pricey process. We will help for website recover lost or old website as well as setup backup process to avoid future problem.
Poor Quality or Incomplete Website
We can help if the wordpress website is poorly done, unfinished, takes too long, or doesn't work the way you expect. We will taking over a website design project that has not been completed. The website project will finish on-time with your expectation.
Fixing Hacked WordPress Website
We help in updating your website and to resolve obvious, or potential issues that could affect the security of your website.
Our team are experts in identifying weaknesses and repairing and restoring hacked WordPress websites, including scanning, removing malicious code, and helping you gain access to your dashboard.
WordPress Website Maintenance
Our maintenance plans all include unlimited website fixes: if a site is broken, it is our job to fix it. Most customers choose to host with us and we ensure your site runs well at all times. You can use these for active changes you might want to make to a website such as a new page, a content change, a feature implementation.
WooCommerce Shopping Cart Specialists
We're familiar with almost all popular plugins, page builders, themes and integrations, as well as with the issues they can cause. On our plans, we ensure your WordPress site runs well and quickly, is always up to date, is secure and free from vulnerabilities and malware, and is backed up many times a day.
WordPress and eCommerce Problem Solving
We have over 20 years IT support & trouble shooting experience.
No job or request is too big or too
Being hacked can be an expensive process, but if you are subscribed to our monthly hosting and support plan, we identify the problem, remove any malicious coding and malware, and get your website back up and working for you. And best of all it is included in your monthly website and hosting plan.

Our hosting and maintenance plan includes unlimited website fixes. If your website is broken, we fix it. Most customers prefer to host with us, as we ensure their website is up and running and working for them.

We can also assess your Organic SEO and/or paid Google Ads to improve response levels.
Fix WordPress & WooCommerce Websit

e
We provide complete troubleshooting solutions for WordPress, WooCommerce, Elementor and WPBakery editor. We also provide personal one-on-one training at all levels, helping you to manage your daily tasks and marketing targets.
Now Technology Systems is here to help you 24/7 with any WordPress website problem or service irrespective if you are a one-off customer, or a subscriber to our monthly Website Management and Hosting Plan
We work side by side with you remotely, to assist and help with your website and email issues.
Investigate and fix WordPress, Email, and Plug-in Issues and updates
Investigate and fix intrusion software and malicious malware affecting your website
24/7 Support (Please be reasonable, our normal hours are between 8:30 am and 7pm daily.)
Provide WordPress user training
Assess and provide advice in respect to your Organic SEO and/or Google Paid Ads (set up and management not included)
If you have a problem with your website or emails, call us.
What Our Customers Are Saying About Us
Now Technology Systems
Office
56 Grandview Road, Jimboomba Queensland 4280 Australia
Business Hours
Monday-Sunday 8:00am – 5:30pm
24/7 Support – info@sitedesignnow.com
Phone
Tel: 0412 606 287
Email
info@sitedesignnow.com
Please complete the form below to submit your enquiry: